The Pixel 7 will be released later this year, continuing Google's tradition of upgrading its smartphone line every year. Despite a brief mention during Google I/O 2022 that this phone will use a new Tensor CPU, we expect the same general design as the 2021 Pixel, 5G compatibility, and a fingerprint reader under the display.
When Will the Pixel 7 Be Released?
The Pixel 7 will be released this Fall, according to Google, during its Google I/O event in May 2022. For the past few years, Google has held a Fall event to announce the launching of a new Pixel. The Pixel 6 was announced in October 2021, and the Pixel 5 in September 2020, for comparison.
The Pixel 7 and Pixel 7 Pro will be released in October, according to leaker Jon Prosser, who reliably forecasts several features and release dates in the tech sector. There's no news on whether or not a Pixel 7a will be released, but we'll keep a lookout for it.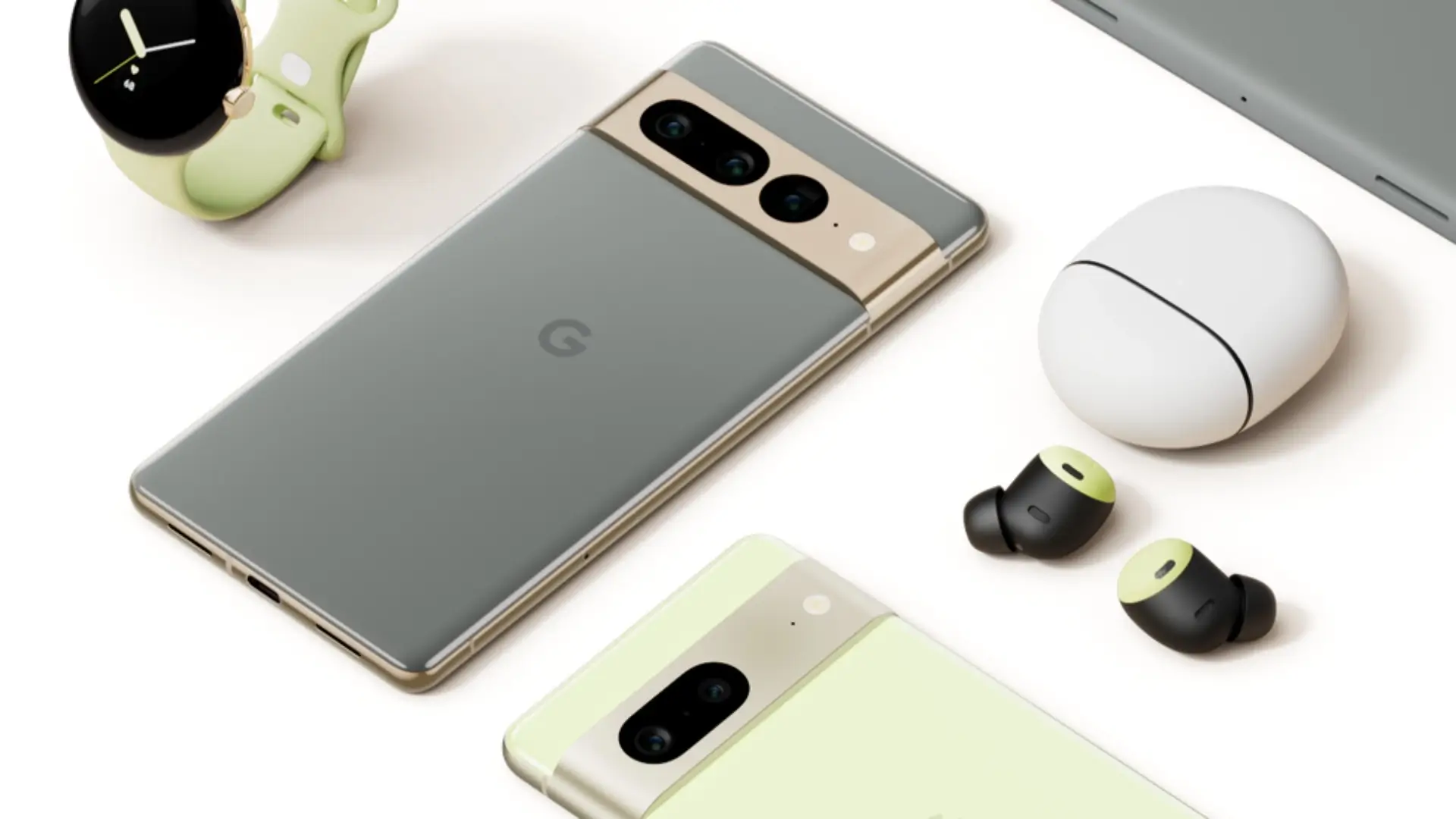 Pixel 7 Price Rumors
The price a business sets for a new phone is determined by a number of factors, including storage capacity options, screen size, and brand-new hardware. We know the entry-level Pixel 7 will have the same screen size as the Pixel 5a, but we can't use that as a pricing calculation because it will have enhancements over the 5a.
The current expectation is that the Pixel 6 ($599) and Pixel 6 Pro ($899) will be priced similarly. While the Pixel 5 was slightly more expensive at $699, we don't expect this decreased trend to continue every year, but we do expect overall lower prices than Samsung and Apple.
Pre-Order Information
The Pixel 7 will most likely be available for pre-order for about a week after it's officially revealed, similar to last year's Pixel. Once the pre-order link is available, we'll post it here.
Pixel 7 Features
Because Android 13 will be accessible before of the Pixel 7's release, all of the expected upgrades to the Android OS will be included with the phone when it launches.
These include features like the Foreground Services Task Manager, which allows you to better manage running services, an easier-to-use QR code reader, battery consumption alarms that last 24 hours, and further advanced privacy controls.
Here's where you can learn everything there is to know about Android 13.
Pixel 7 Specs and Hardware
In the Pixel 6, Google debuted the Tensor processor. It provided a slew of new features as well as lower power usage. This year's web rumors suggest a second-generation Tensor for the Pixel 7 and 7 Pro, likely dubbed "Cheetah" and "Panther," thus we may expect to see new photography experiences and machine learning applications touted this year.
The screen size of the phone has been revealed by Ross Young. He claims that the Pixel 7 will be 6.3 inches in size, the same as the 2021 Pixel 5a, rather than expanding year after year as we've seen since the 2017 Pixel. The Pro model is expected to have the same 6.7-inch screen as the Pixel 6 Pro.
Young also believes that, like the Pixel 6 Pro, the Pixel 7 Pro will have a 120Hz refresh rate with LTPO. Face Unlock is unlikely to return with the Pixel 7, as it was in the previous series.
Google has released official photographs of the Pixel 7's rearview and color options:
Another source containing renders is Steve H.McFly, whose are a little more dependable than MyDrive's. Young's screen size estimate is backed up by the person quoted in Steve's tweet, who claims that the Pixel 7 Pro would "feature a 6.7 to 6.8-inch curved display with a single punch-hole selfie camera."
According to Smartprix, the phone will be slightly thinner than the S22 Ultra, measuring 8.7mm vs. 8.9mm for the S22. The Pixel 7 Pro's approximate measurements are 16376.8.7mm, while the Pixel 7's are 55.6 x 73.1 x 8.7mm. If you click that link, you'll get a wealth of additional information, including renders of the phone from every aspect.
| | |
| --- | --- |
| Screen: | 6.7″ |
| RAM: | 12 GB |
| Storage: | 128/256/512 GB |
| Camera: | 50MP primary; 12MP wide-angle secondary; 48MP telephoto 4x zoom; 12MP front-facing |
| Video: | Front: 4K at 30 FPS / 1080p at 30/60 FPS Rear: 4K/1080p at 30/60 FPS 20x digital zoom |
| Connectivity: | Wi-Fi 6E; 5G mmWave and Sub 6Ghz |
| Battery: | 5000 mAh |
| Charging: | Fast wireless charging / USB-C charger |
| OS: | Android 13 |
| Colors: | Obsidian, Snow, Lemongrass (Pixel 7), and Hazel (Pixel 7 Pro) |