Noise-canceling headphones are nearly a must-have these days. Noise-canceling headphones are essential whether you're attempting to finish a project or searching for some peace and quiet on a flight. While Active Noice Cancellation (ANC) headphones can't eliminate all noise, they can significantly lessen the worst of it. With a little music thrown in for good measure, you've got yourself some much-needed peace and quiet.
Noise-canceling headphones are nearly a must-have these days. Noise-canceling headphones are essential whether you're attempting to finish a project or searching for some peace and quiet on a flight. While Active Noice Cancellation (ANC) headphones can't eliminate all noise, they can significantly lessen the worst of it. With a little music thrown in for good measure, you've got yourself some much-needed peace and quiet.
These are the best noise-canceling headphones we've tested:
Sony WH-1000XM5
Sony WF-1000XM4
Soundcore Liberty Air 2 Pro
Bose QuietComfort 45
Sony WH-1000XM4
Bose QuietComfort Earbuds
Bose QuietComfort 35 Series II
Sennheiser Momentum True Wireless 3
Jabra Elite 85t
Apple AirPods Pro
Sony WH-CH710N
Panasonic RZ-S500W
Sony WH-1000XM5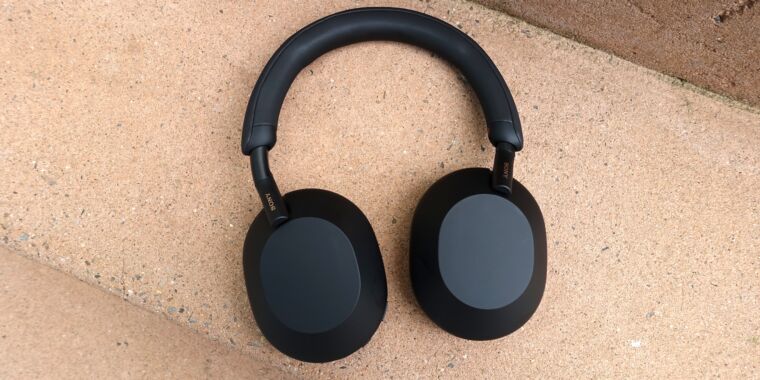 The Sony WH-1000XM5 noise-canceling headphones have a royal pedigree, and you'll be hard-pressed to find a more regal pair of noise-canceling headphones. Offering significant improvements over Sony's proven recipe, the 1000XM5 is an expensive addition to the family, but one well worth the premium for those who need the highest level of performance.
The 1000XM5 is a complete redesign of the 1000XM4 after years of iterative adjustments to Sony's 1000X range. The headphones (which will be sold alongside the XM4) include earcups that are more oval-shaped, similar to Apple's AirPods Max. The ultra-smooth synthetic leather covers the plush cushioning on the cups and headband, resulting in even more sumptuous comfort and longer wearability.
Other enhancements are worth noting, but the XM5's amazing noise cancellation is the highlight. The adaptive ANC reacts to your environment with amazing authority, using twin ANC chipsets and eight dedicated microphones to squash drone sounds and even higher-frequency chatter. The cans outperform the XM4 and nearly every other pair of travel cans we've tested, with the exception of Bose's QC45.
The QC45, on the other hand, can't compete with the XM5 in terms of sound quality, which outperforms the XM4 in terms of dynamics and definition. The soundstage is simply stunning, with incredible detail for any genre, especially after tweaking a few EQ settings on the Sony Headphones app to your liking.
When it comes to the app, you'll find simple navigation for the same slew of features that have made Sony's 1000XM series our favorite headphones for generations. It's simple to customize the cans to your preference, from the EQ and customizable transparency mode to exciting multipoint pairing or Quick Attention. The XM4 has the same easy-to-use touch controls and battery life, but in addition to 30 hours of playback, you'll receive three hours of playback on a three-minute charge.
There are only a few drawbacks here. Because the longer ear cups do not fold inward, the case is longer and the headphones are more difficult to transport. The pricing is also a disadvantage, as it is much costlier than the XM4 at launch. As a result, these are more expensive, and most people (especially frequent travelers) may choose the XM4. However, if you're seeking for the best noise-canceling headphones, you've come to the right place.
Sony WF-1000XM4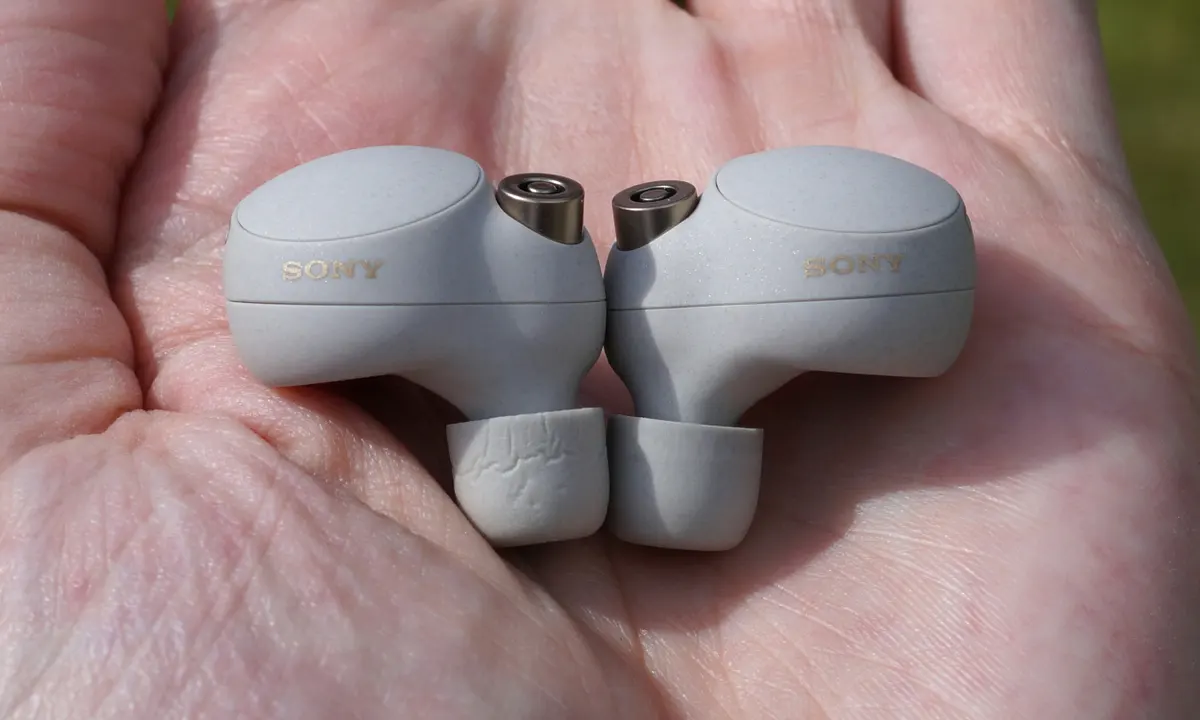 Sony took two years to improve its flagship noise-canceling earphones, but the wait was well worth it. While the WF-1000XM3 is still a great value, the WF-1000XM4 (not to be confused with the WH-1000XM4 over-ears) is a step up. These are a pricey, but great pick, with a brilliant mix of incredible sound quality, inventive design, IPX4 waterproofing (finally), and noise cancellation that puts them at the absolute top of the marketplace.
At the time of publishing, there was only one set of noise-canceling earphones that could compete with the XM4: Bose's well-regarded Quietcomfort Buds. Because of their lower profile, next-generation battery life of up to 8 hours with active noise canceling (ANC) and a staggering 12 hours without it, and, of course, their gorgeous, delicious sound, the XM4 make for a more natural inclusion in most collections.
It's worth mentioning a few words about that sound because it's one of the best in the genre. It's sweet, smooth, and approachable while also being dense with detail. It's even easier to enjoy because to the stark canvas given by the strong noise suppression. These earbuds provide a level of tranquillity that is difficult to get with any headphones, let alone tiny earbuds.
The XM4's design includes comfortable foam tips for a secure fit and straightforward touch controls, but it's here that we have our main gripe: you can't utilize volume controls without giving up other important features. They also lack capabilities such as Find My Earbuds and multipoint pairing, both of which we'd like to see in this price bracket.
However, if you're seeking for the best noise-canceling earbuds for all-around use, go no further. Sony's WF-1000XM4 matches or outperforms everything else on the market, and it does so with ease.
Anker Soundcore Liberty Air 2 Pro
Active noise cancellation is the most enhanced feature of the Liberty Air 2 Pro. The Liberty Air 2 Pro's ANC is the first of its type from Anker's Soundcore series, and it's amazingly effective for the money. Though it isn't quite as powerful as some of the more expensive alternatives on our list, effective ANC with an equally adequate transparency mode for such a low price is a significant achievement.
Both features work well with the Liberty Air 2 Pro's superb sound quality. Both ANC and equalization are fully configurable in Soundcore. Sticking on the earbuds' Soundcore Signature setting, on the other hand, offered the kind of balanced sound that works well with most musical genres.
Other features of the Liberty Air 2 Pro, such as IPX4 water resistance and long battery life (about six hours with ANC and seven hours without), are standard for the market, but also compete with far more expensive models.
We wish Soundcore had discovered a method to make these earbuds more secure for workouts and provided more complete controls. Still, they are minor flaws in an otherwise excellent pair of truly wireless earbuds.
With the Liberty Air 2 Pro, Soundcore bridged a significant performance gap without sacrificing cost. As a result, they're a no-brainer as to the finest bargain on our list. True wireless earbuds aren't your thing? Check out Sony's WH-C710N over-ear headphones, which come with excellent noise cancellation and a slew of other features for a comparable price.
Bose QuietComfort 45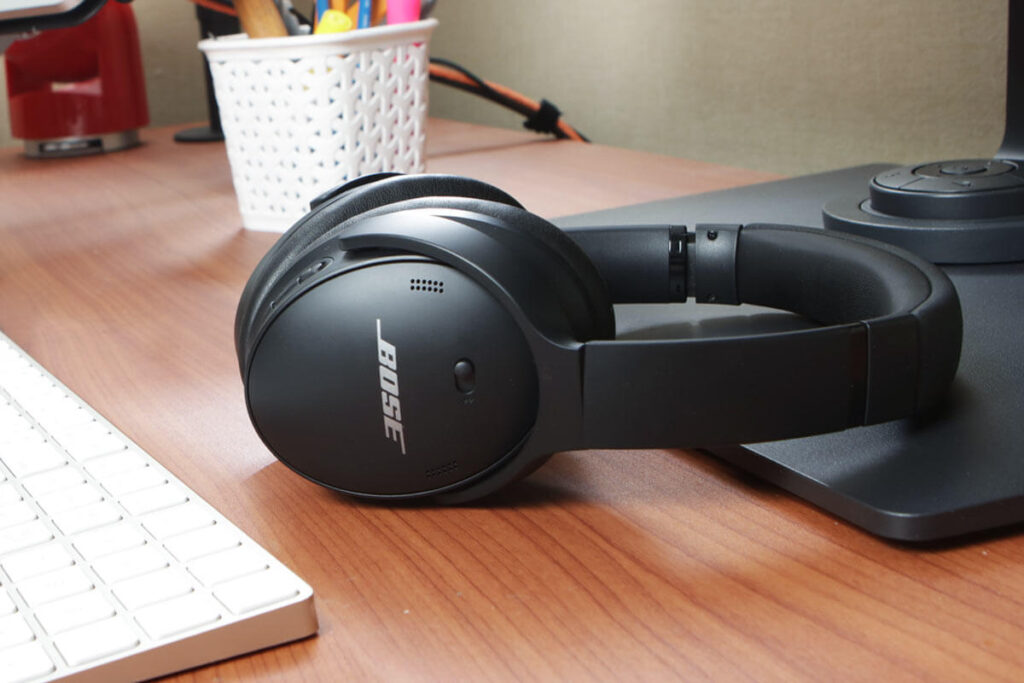 When Bose introduced the QuietComfort 35 noise-canceling headphones in 2016, they rapidly became legendary, especially among commuters and frequent travelers. Bose has been losing ground in recent years, with only a minor update in the QC 35 II, but the QuietComfort 45 came in late 2021 to breathe new life into this famous brand. While not perfect, the QC45 reclaims the top spot for one crucial feature: noise cancellation.
QC45 blew through our regular noise-canceling tests, outperforming our previous favorite noise cancelers, and even fully silenced one very loud cat during testing. In fact, based just on noise cancellation, the QC45 is virtually indistinguishable from our top pick.
Of course, that's not the only thing the QC45 has going for it. They're also fairly elegant, and their slimmer profile makes them ideal for travel while keeping aesthetic parity with the QC35. The QC45 promise to give a seamless user experience similar to Apple AirPods, but for Apple and Android users alike, with only two sound modes—"Quiet" for noise cancellation and "Aware" for ambient awareness—and relatively easy software via the Bose Music app.
The Sony XM5 has better overall sound and features, and it also does a great job at adjusting the noise cancellation to fit your needs. If sound quality and advanced features are as important to you as noise reduction, our top selection, or the comparably great Sony WH-1000XM4, is the way to go. However, if all you want is world-class noise cancellation in a simple and durable design, Bose's QC45 is hard to top.
Sony WH-1000XM4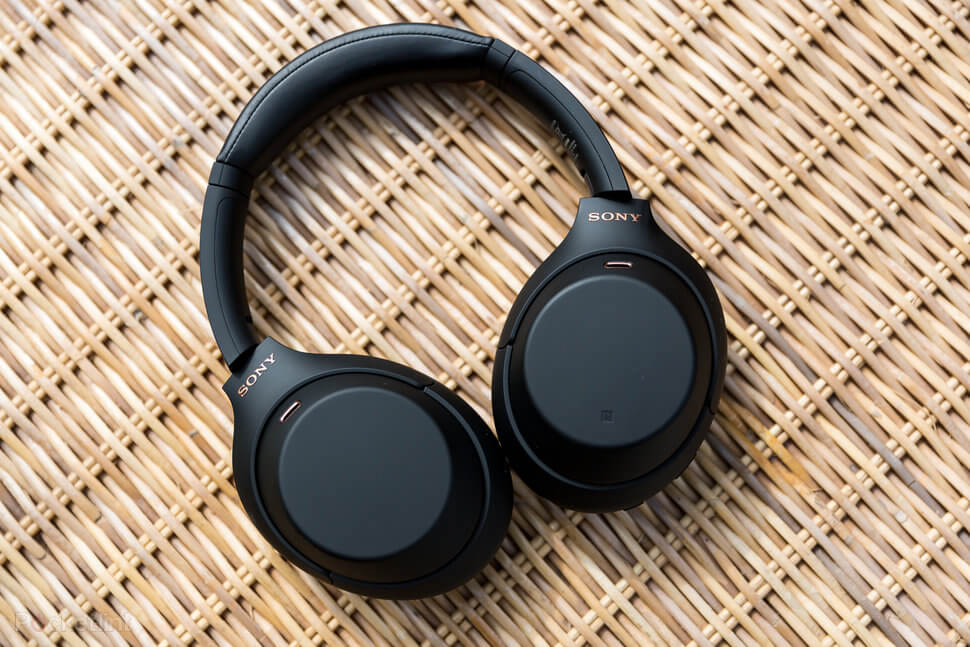 With everyone raving about how comfy they are, how amazing they sound, and how many impressive features they offer, you might not realize that Sony's WH-1000XM4 over-ear headphones are excellent noise cancelers. Despite the XM4's ability to excel at everything, the noise-canceling system should not be overlooked: it's among the best we've ever tested.
The XM4 don't merely cancel noise; they intelligently and successfully block noise by adapting to both your environment (read: variations in barometric pressure) and your movement/activity (sitting, walking, running, etc.). Sony is so confident in the XM4's noise-canceling capabilities that it included a large, noisy box with our evaluation sample as a sort of "stress test." And that trust is well-founded: the XM4 reduces a significant amount of ambient noise while also being wonderfully soft and light.
We're not claiming that these headphones are "magic bullets," but there's a reason for their popularity. In fact, while the XM4 are no longer our top noise-canceling headphones, they are still the best headphones you can buy for most people.
Bose QuietComfort Earbuds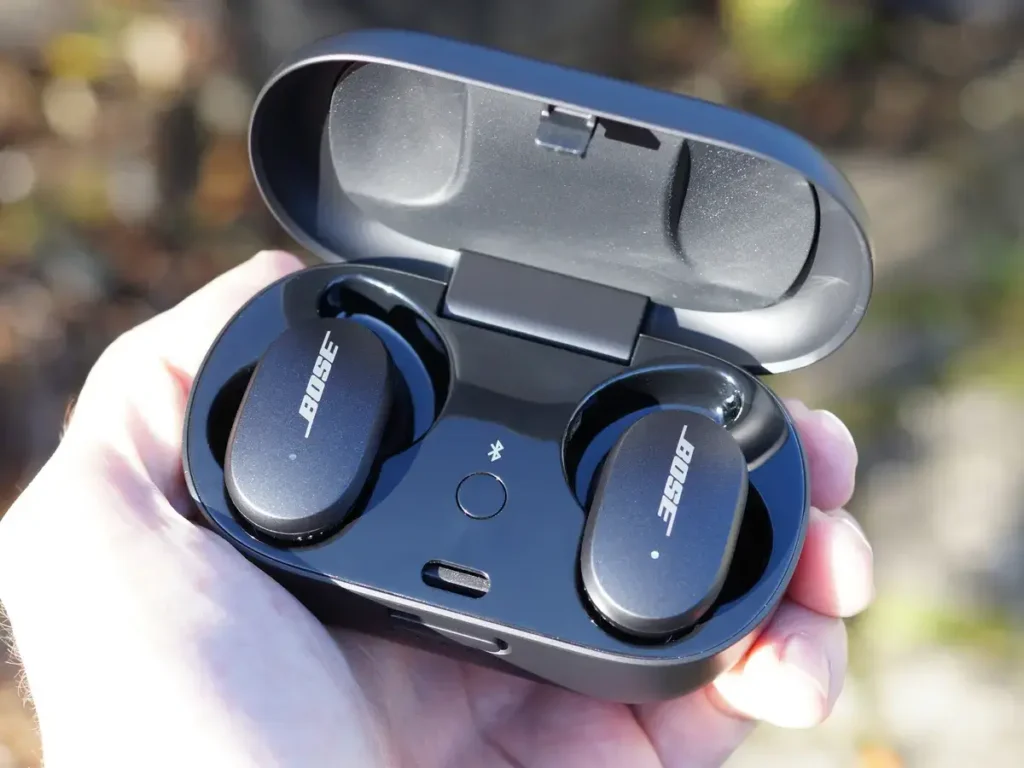 The QuietComfort Earbuds are among the greatest noise cancelers in the market, whether you're a huge fan of Bose headphones or just searching for excellent noise-quelling earbuds. These earphones were built from the bottom up to provide top-notch active noise reduction, and they excel at it. The QC Buds have noise cancellation that is on par with or better than any other buds we've tried, plus a premium design, great music, and a comfortable and secure fit that keeps them in place.
However, in order to benefit from their tranquillity vacuum, you'll have to cope with a high price tag as well as certain design concessions. Those sacrifices include an extra-large chassis that weighs about 50% more than the AirPods Pro, a hefty charging case that only allows for two recharges for a total battery life of only 18 hours, and limited onboard controls that don't allow for volume control or even song back-skipping.
There's also no way to adjust the EQ in the app, so you're stuck with Bose's sculpted soundstage. On the other side, we like some of the features in Bose's Music app, such as the option to change the noise cancellation level in a variety of ways, as well as the volume of your own voice during phone calls and a few other settings.
While the QuietComfort earbuds are more expensive than most competitors and have a more limited design, you're truly paying for world-class noise canceling, which you receive. Simply, nobody surpasses Bose when it comes to noise cancellation in this genre.
Bose QuietComfort 35 Series II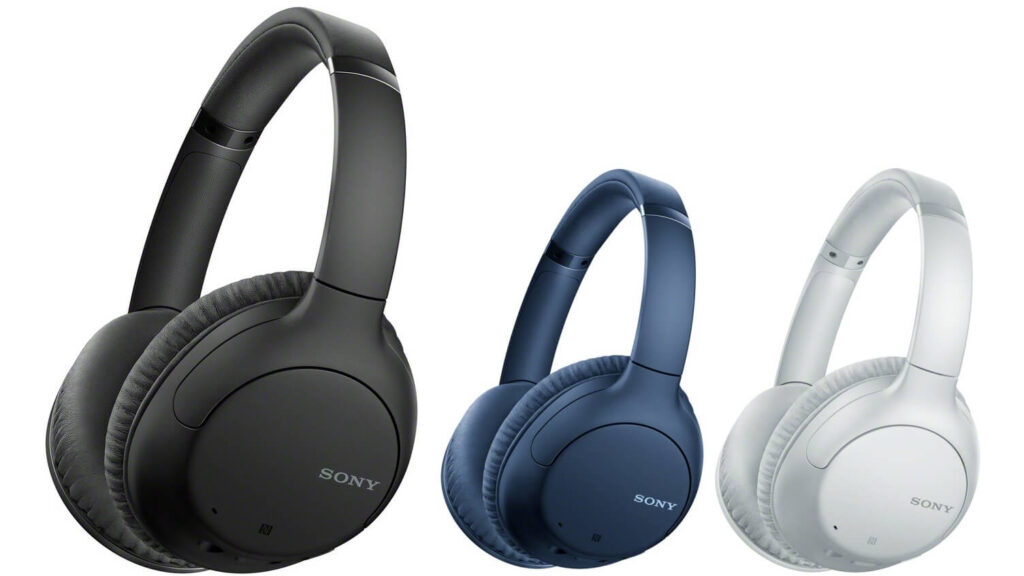 The QuietComfort 35 Series II are among the most popular rock stars in the Bose collection, thanks to the brand's legacy as top noise cancelers. Bose's renowned active noise cancellation (ANC) is on exhibit here, filtering out a wide spectrum of noises from deep train rumbling to higher-pitched A/C humming.
Although you may notice some heat or sweat build-up where the soft leather cushions meet the sides of your head, the headphones are light and comfortable enough to use for hours at a time. The 20-hour battery life isn't as lengthy as the Bose QC45 and Sony's top pairs, but it'll carry you through even the longest journeys.
Because the Bluetooth switch doubles as the ANC on/off control, if you decide you don't want to use the ANC (for safety concerns or otherwise), you'll have to plug them in and use them as wired headphones.
While Bose has since released the QC45 as a successor to these legendary headphones, the more cheap QC 35 II are still a great choice—especially if they're on sale.
Sennheiser Momentum True Wireless 3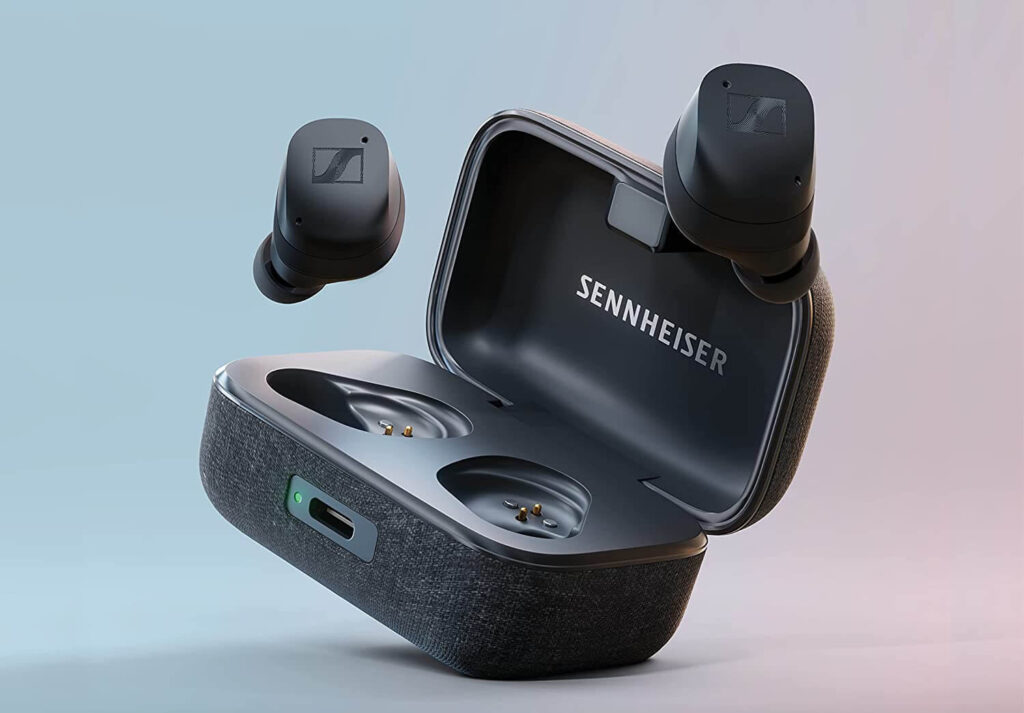 Sennheiser's latest true wireless earbuds update has everything we liked about the prior model while also improving on the major flaw: active noise cancellation. While the Momentum TW 2's adaptive noise cancellation was adequate, the TW 3 goes back to the drawing board for responsive and powerful adaptive noise cancellation that competes with the finest in the industry.
Naturally, the earbuds retain our favorite feature of the previous set, namely their excellent sound quality. The new pair has a more styled soundstage, which is brighter than before but also sharper and more detailed. If you don't like the sound as it is, the three-band EQ makes it easier than ever to tweak it (though more flexibility would be nice). With a 7-hour charge time and a total of 28 hours with the charging case, the battery life is competitive.
Adjustable settings (including volume controls by default), a new wireless charging case (finally), and industry standards like auto-pause and the ability to utilize only one earphone at a time are also included. They also offer modern audio codecs for Android and iPhone, such as aptX Adaptive and AAC, for better sound.
The buds retain their IPX4 water resistance, but their revised design makes them sportier and more comfortable, thanks to various ear tips and fins that keep them in place. They may not be your go-to jogging companions, but they'll do for almost any activity in a hurry. The best news is that all of the enhancements come at a lower MSRP than Sennheiser's prior pair, thanks to a competitive market.
Jabra Elite 85t True Wireless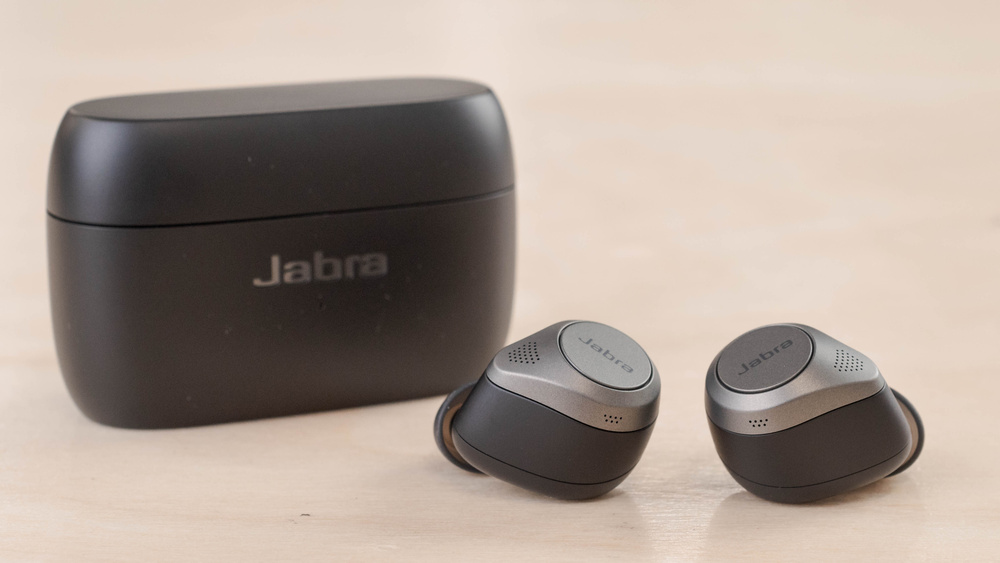 Smooth and balanced sound, comprehensive controls, a tiny form factor, solid battery life, and a barrel full of other top-flight features make Jabra's Elite 85t among the best wireless earbuds today, regardless of whether you swear your allegiance to Android or iPhone.
Of course, no flagship earbud would be complete without superb active noise cancellation, and the Elite 85t have that covered as well. While it doesn't provide the same level of noise cancellation as Bose's QC Earbuds or Sony's WF-1000XM4, it's good enough for most situations.
The noise-canceling abilities of these earphones are enhanced by their open-style design. While the Elite 85t's oval ear tips maintain a perfect seal without clogging up your ears, the more bulbous design means the fit is less solid than buds designed for action, such as Jabra's own Elite 4 and Elite 7, or Beats' Fit Pro. It has a similar design as the AirPods Pro, and it makes them quite comfortable to wear for long periods of time.
You can use any of the main voice assistants (or none) because they're device-agnostic, and Jabra's app has a tonne of features, from customized sound and controls to an earbuds finder and more. While the noise cancellation isn't the best in the business, Jabra's Elite 85t is a fantastic all-around pair of earbuds that will keep you comfortable for hours.
Apple AirPods Pro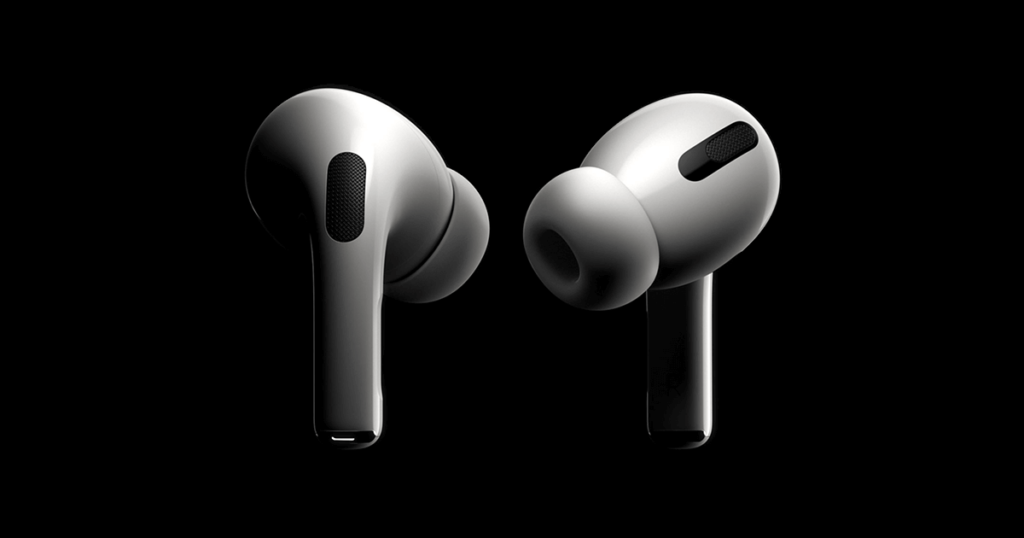 Apple's AirPods Pro has all of the features of the original AirPods, plus a lot more. Their sound quality is superior to any previous pair of Apple earbuds, they are water-resistant, and their noise-canceling is shockingly effective.
These are also the first Apple-branded earbuds that have interchangeable silicone tips for a better fit, as well as a snap-away design. One of the major criticisms of these headphones is their battery life, which ranges from 4.5 to 5 hours per charge (some competitors offer 8 hours or more per charge). However, its little case carries numerous recharges for a total of 24 hours of listening time, and its quick-charging feature provides an hour of listening time in only five minutes, so you won't have to worry about dead earbuds.
When compared to more expensive noise-canceling headphones, the AirPods Pro's noise canceling performed admirably, and their Transparency Mode sounded quite natural, allowing you to easily filter in sounds around you when needed. Thanks to innovative digital signal processing, they also provide excellent call quality, especially in windy conditions.
The AirPods Pro isn't cheap, but for those who value a terrific experience, their increased sound and superb noise-canceling—along with their ultra-convenient design—make them well worth it (and are willing to pay for it). These earbuds are a terrific companion for all your musical adventures, whether you're working from home or on the road. If you're looking for something a little more sporty, Apple's Beats Fit Pro is a terrific option with the very same noise cancellation, similar functionality, and even better battery life for approximately the same price.
Sony WH-CH710N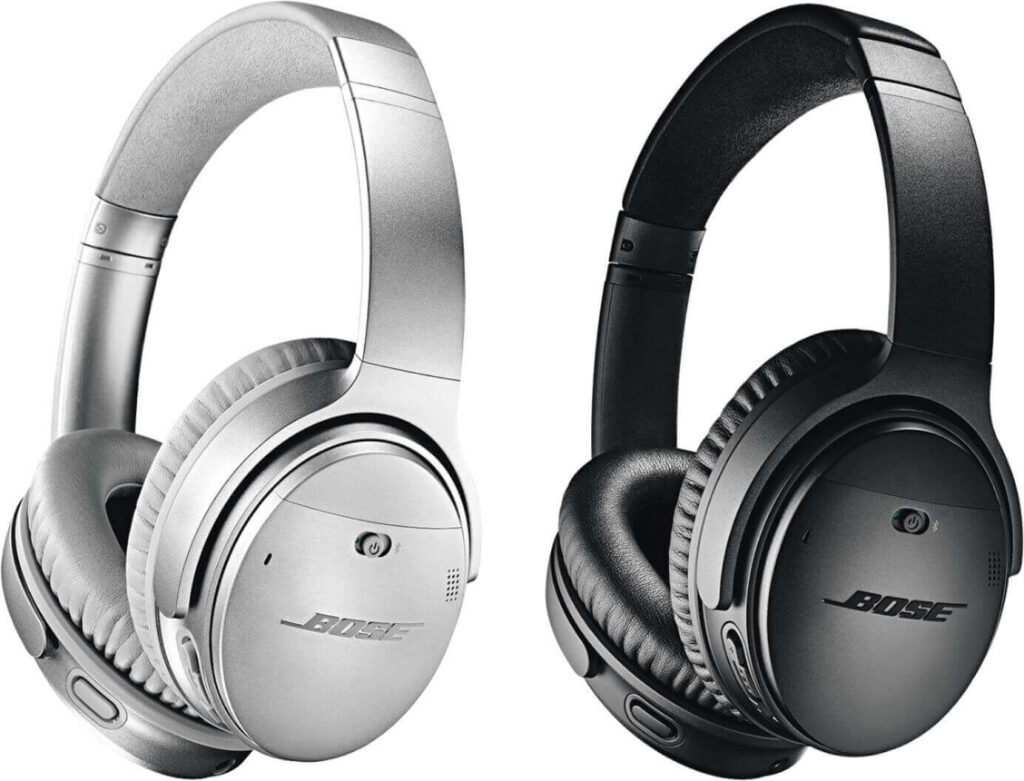 The Sony WH-CH710N is a more budget-friendly version of Sony's flagship WH-1000X series. They're a lot less expensive, but they still have a lot of the same amazing features and perform well beyond their weight in terms of performance, including quite acceptable noise cancellation.
Clear and balanced music, an easy and dependable wireless connection, and a comfy over-ear form factor round out this feature. With staggering 35-hour battery life, you won't have to worry about recharging much whether you're working from home or on the go. That's more than the top models from Sony and Bose, as well as Apple's obscenely pricey (and obscenely heavy) AirPods Max.
These mid-tier cans aren't as high-end as the Max, and they can't compete with their more expensive siblings, the WH-1000XM4. However, they deliver for the price you pay. That's especially true considering they're frequently on sale for far less than their MSRP.
The WH-CH710N cancel enough noise to be reliable headphones for work and pleasure and offer a taste of luxury at a price that's much more reasonable than flagship travel cans, even if their name won't win any prizes.
Panasonic RZ-S500W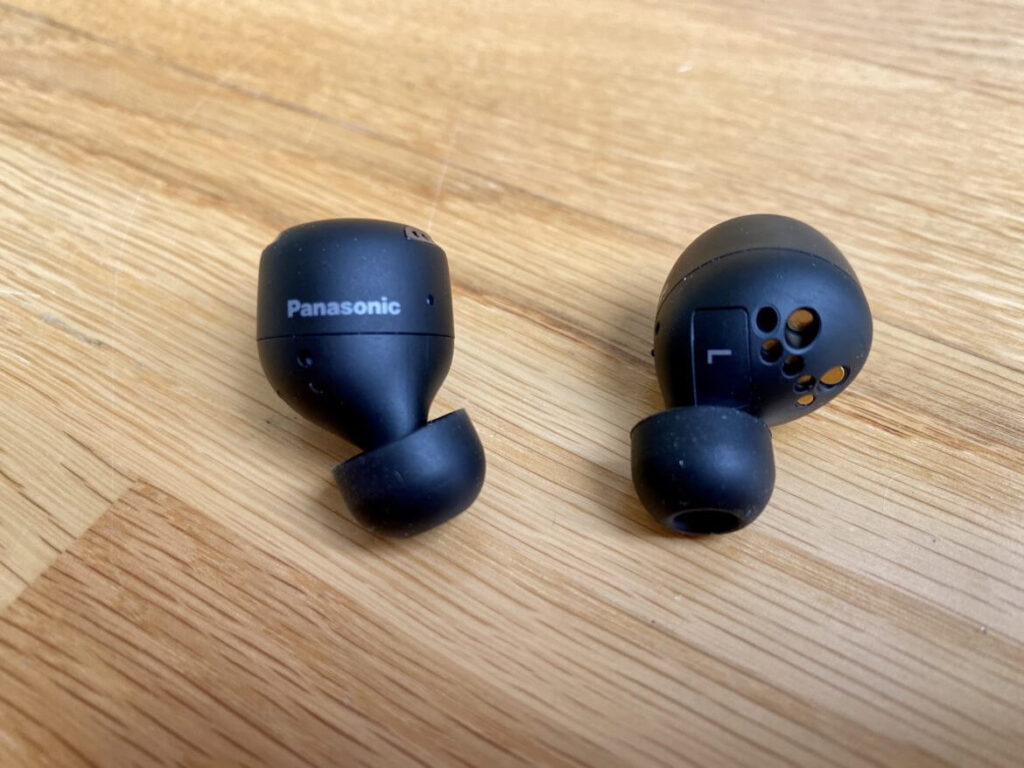 Panasonic's RZ-S500W captured our hearts with exceptional sound and noise cancellation at an affordable price.
Active noise canceling (ANC) is becoming more common in truly wireless earbuds (those without any wires), but until recently, many types were treated as an afterthought at best. This is not the case with the RZ-S500W. While no earbuds can completely silence the world around you, these beauties deliver great passive noise isolation and effective noise cancellation across frequencies to drown out the sounds of barking dogs, screaming children, and buzzing fans.
And that's not all the RZ-S500W has to offer. As previously stated, the sound quality is superb, with a crisp and generally flat response that gives all genres their due. Plus, Panasonic's feature-rich software lets you tweak everything from EQ to noise cancellation and transparency mode (also known as an ambient sound mode) so you can control how much ambient noise you let in or out. The S500W lacks some capabilities, such as auto-pause, which is useful for when you need to take a little break. However, at this price, it's not a deal-breaker.
The RZ-S500W sits in between two major competitors in the ANC earbuds field, the AirPods Pro and Sony's WF-1000XM3, with roughly 6 hours of playback per charge, but their charging case only carries two charges, meaning you'll have to top it off more frequently than their rivals. Furthermore, while the RZ-S500W are comfortable, they might be difficult to fit due to their hefty shape. Even when we adequately sealed them, they continued to jostle during jogging or other strenuous activities, making them far more suitable for the office (at home or elsewhere) than the gym.
On the plus side, the RZ-S500W is water-resistant (IPX4), so it can withstand the elements. When you consider that the Panasonic RZ-S500W earbuds have a sound quality and noise-canceling that rival some of the best in the industry, they're an ANC deal.