In current modern age, Snapchat has emerged as one of the most widely used social media platforms. More than 500 million active people utilise it each month across the globe.
Thanks to its gorgeous filter selection and intriguing features, Snapchat is a fantastic tool for social media experts. With just one touch of the screen, you may take beautiful pictures using a variety of tools and filters.
You must provide personal information and your phone number in order to create a Snapchat account.
If your phone number has previously been used for another account, what should you do? Do you have the ability to uninstall Snapchat from your phone?
You can erase your Snapchat phone number with this approach.
How To Remove Phone Numbers from Snapchat?
Our phone number may be found in the account settings by clicking the gear icon in the top right corner of our Snapchat profile. To change the number, the initial thought would be to choose it and then fully remove it from the account.
When we do this and go back to our settings, we can see that our phone number is still present.
Unfortunately, Snapchat does not presently provide a direct deletion option for user contact information, including phone numbers. According to the Snapchat support center, the only way to remove a phone number from Snapchat is by deactivating your account.
Three methods are available in the Snapchat help center to delete numbers from your account. Let's learn how to accomplish that.
You may unlink your phone number from Snapchat in three different methods.
Method 1: Hiding your Phone Number on Snapchat
In Snapchat, users' phone numbers can be used to find them. If you don't want anyone to know your phone number, you can hide it.
How to conceal your phone number on Snapchat:
First, choose your profile icon.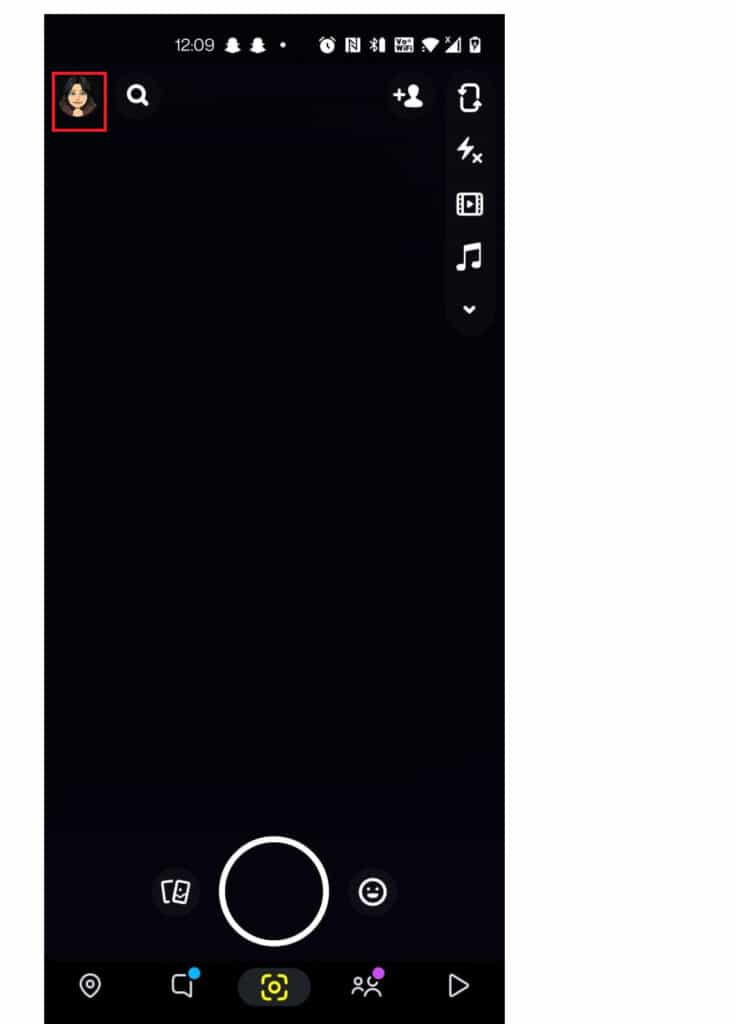 Tap the Settings tab in step two.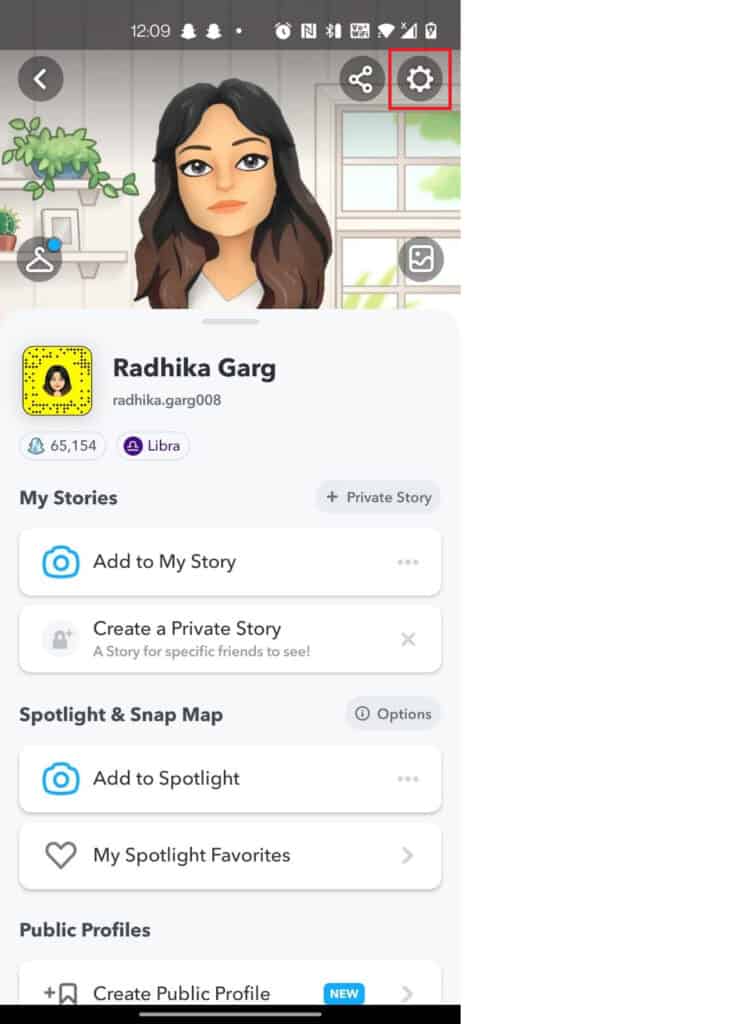 Third step: choose Mobile Number.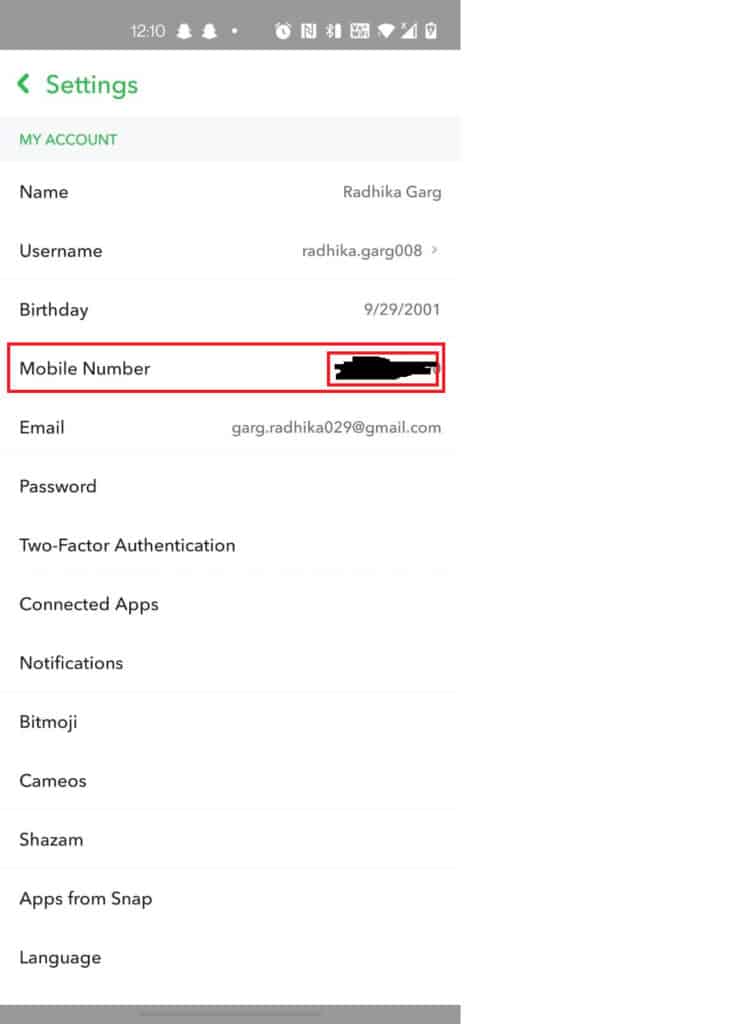 Turn off (allow others use my cell number to find me) on your mobile device.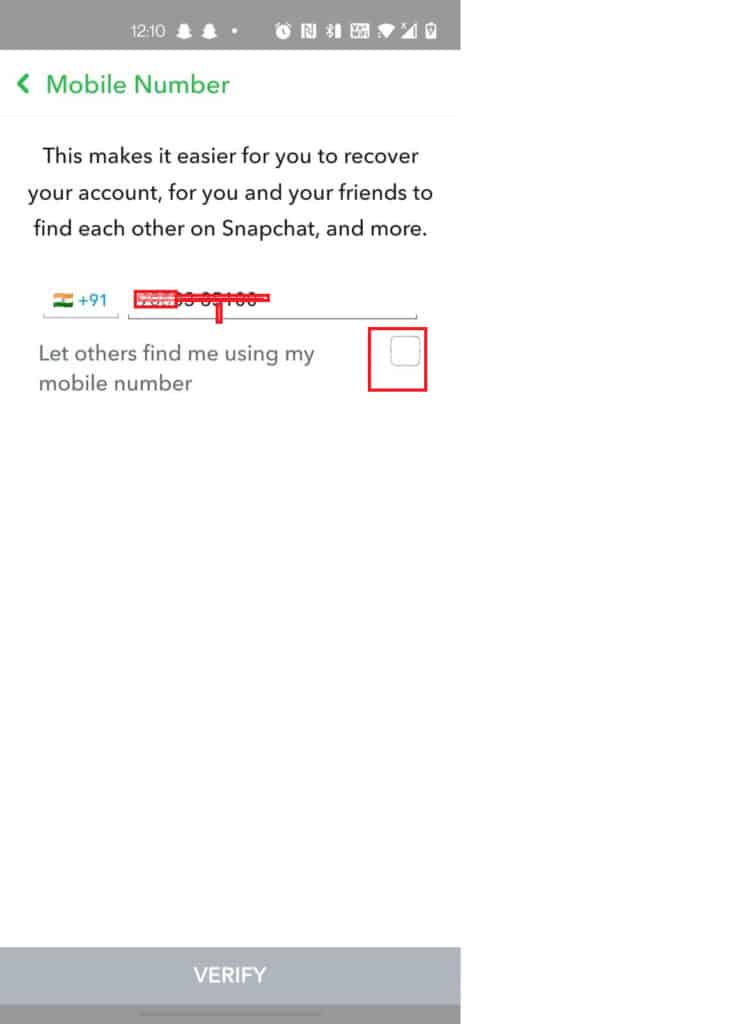 Method 2: Put a New Number in Place of your Current One
You can substitute a different phone number for your own on Snapchat. To add a new phone number in place of your current one, all it takes is one simple step.
How to change your phone number on Snapchat:
Step 1: Open Snapchat and sign in.
Step 2: Click the profile icon.
Step 3: Click the settings icon.
Step 4: After that, tap the phone number.
Step 5: Discard the existing phone number and add any more numbers you almost ever use.
Step 6: To let you know that a code has been delivered, your phone will ring or a text will be sent. Choose the approach you choose.
Step 7: Snapchat will ask for your password in order to verify it.
Method 3: Create a New Snapchat Account With your Primary (Same) Phone Number
To delete your phone number from the Snapchat app, you must create a new account with the same number. To do this, adhere to these procedures.
Step 1: Go to the snapchat app.
Step 2: Close any active Snapchat accounts.
Step 3: Now, the login page will show up.
Step 4: Click the signup button to register.
Step 5: Sign-up by entering your first and last names, then clicking "I accept.".
Step 6: After entering your birthday, click proceed.
Step 7: Please select a username.
Step 8: After entering your password, press the next button.
*Please note that you must enter your phone number instead of your email address for the signup.
Step 9: Enter your primary phone number, which you want to delete from your original account.
Step 10: After confirming your phone number, enter the code.
Step 11: You will be able to create your account.
If you click on your profile symbol and return to your settings, you can see that your phone number is connected to this account.
Your phone number won't be listed in your settings when you log out of this account and log back into your primary one. If we pick this part, we can see that the phone number that was connected to this account is no longer active.
You have the option to delete the new account right away.
How to Remove Phone Numbers from Snapchat Without Logging In?
It is not possible to change your phone number through your browser without logging in. To manage your phone number, you must first log in using your username or email address.
You can modify it or get rid of it entirely after you're logged in. Snapchat customer service can reset accounts through email for users who have entirely lost access to their accounts.
Conclusion
Although it is simple to deactivate your Snapchat phone number, you should always keep in mind that doing so is for the security of your account. If you lose your Snapchat password, it is simple to get it back. Therefore, it would be better if you changed the number to something else or covered up the old one.
If you are setting up a new Snapchat account, an email address is preferable to a phone number.